Few would disagree that children's books are a staple for raising a thoughtful, inquisitive kid, and reading to your children is a cherished experience that strengthens your bond with them.
As dentists, we're all for, at least once in a while, choosing books that acclimate kids to taking care of their teeth and allaying fears of visiting us (makes sense, right?).
Here are a few choice books we think you and your child will love. Many have been around for years, if not decades and are considered classics.
Feel free to share!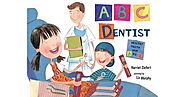 A trip to the dentist's office is easy once you know the ABCs of it. This book will teach kids important words like "appointment", "cavity", "plaque", and "X-ray". Informative text and lively collage illustrations make this the perfect book to calm any child's fears about the dentist.
"What will happen?" "Will it hurt?" "Will you stay with me?" Reading Dentist with your kid is the perfect chance to speak to these questions. Young children's lives are full of new experiences and books like these help make them less scary.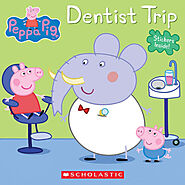 Peppa and George are going to the dentist today. It's George's first visit, so he's a little nervous—but Peppa shows him that a trip to the dentist can be lots of fun!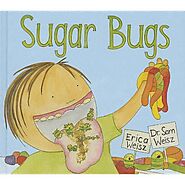 With its fun, engaging drawings and dental-friendly language, Sugar Bugs is a great introduction to the importance of dental hygiene. Follow Robbie as he makes friends with a sugar bug family, the Mutans, who take residence in, of all places, his mouth.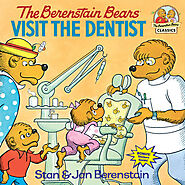 Complete with a visit from the Tooth Fairy, this classic Berenstain Bears story is the perfect way to calm children's nerves about going to the dentist! Come for a visit in Bear Country with this...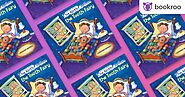 It wiggles, and waggles, and wiggles some more, but this kid's stubborn tooth just won't extricate itself! He wishes it would come out soon, because, well, he can't wait to meet the Tooth Fairy! This funny tale based on Clement C. Moore's poetry is a great addition to your child's bookshelf.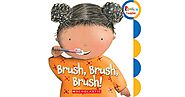 Children need to know how to get teeth really clean. Cuter-than-cute illustrations show them all the important steps. Each day, you and your child can sing the rhyming words to the tune of "Do Your Ears Hang Low?" for a fun experience.
A young turtle complains of a toothache and nobody in his family believes him in Albert's Impossible Toothache (1974) by Barbara Williams, illus. by Doug Cushman. I wish that he would remember he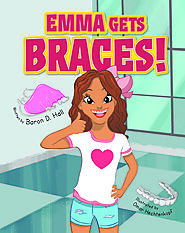 Braces can be scary! Join Emma as she discovers a lot of stuff about getting braces and, actually, how fun and exciting they can be.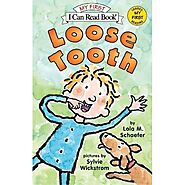 A young boy wakes up one morning to find that he has his very first loose tooth. But no matter how much he pushes, pulls, and wiggles it, it just won't come out. This is the perfect book for young readers who are excited (but maybe a little worried as well) about their loose tooth.
Stay tuned for more suggestions for your kids!